Walk With Sally provides support to children of family members affected by cancer
Walk With Sally, a nonprofit organization, works with schools to provide mentorship to children of parents, guardians and siblings who have cancer.
INGLEWOOD, Calif. (KABC) — Millions of dollars a year are allocated towards advancing cancer research. However, a nonprofit organization in El Segundo, California has a mission to focus on the children who don't have cancer, but are affected nonetheless. This was the case for Matthew Milan.
"My mother actually, she was diagnosed with breast cancer," Milan said. "And from there she had passed on. After that I felt like I was alone and I was trying to deal with it on my own."
Milan's mother passed away when he was in elementary school. His school counselor noticed his struggle and recommended Walk With Sally, a free mentoring program that provides services and support to children of parents, guardians or siblings who have cancer or have succumbed to cancer.
"When cancer hits the family often times what you find is the child gets lost in the shuffle," Nicholas Arquette, founder of Walk With Sally said. "And in the end, we want to shine a light back onto the child's life."
AUGUST 19, 2019
Meet Nicholas Arquette of Walk With Sally in El Segundo
Today we'd like to introduce you to Nicholas Arquette.
Nicholas, let's start with your story. We'd love to hear how you got started and how the journey has been so far.
My story begins with my mother, Sally. When I was 11 years old and living in California, my mother was diagnosed with cancer. My brother and I learned quickly how much your world can change when a parent undergoes treatment and how much it can affect a family's day-to-day life.
Read More
Founder Nick Arquette discusses Walk With Sally, a program that pairs volunteers with children whose lives are being impacted by cancer.
ABC 7 Interview with Ronnie Cornelius
KTLA Joins WWS for 11th Annual WLWN Event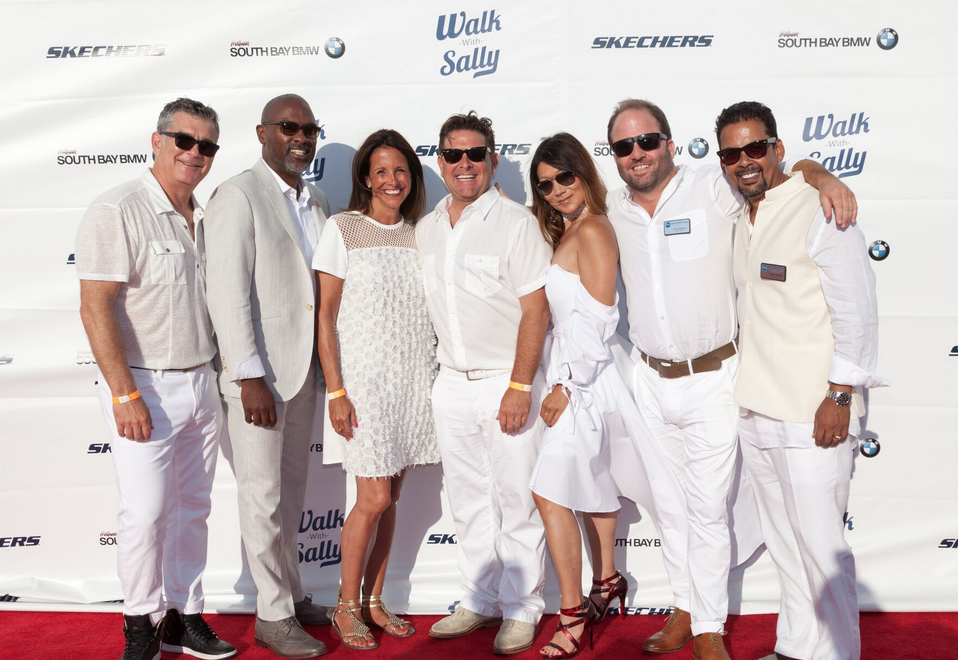 Founder Nick Arquette with WWS Board of Directors
Dr Drew Speaks About The Benefit of Mentorship
Good Day LA – Walk With Sally
Walk With Sally's 2015 White Light White Night
KTLA Studio Interview with Founder Nick Arquette
CBS Bold and Beautiful White Light White Night 2015
KJAZZ Radio Interview with Founder