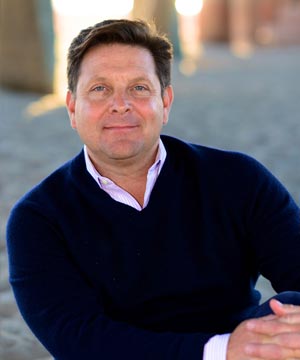 Board of Directors & Advisory Members
NICK ARQUETTE
Founder + CEO, Walk With Sally
Nick has been a resident of Manhattan Beach for 25 years. He came to LA after he attended the American Conservatory Theater and Boise State University to pursue a career in film industry. He has worked as an actor getting his SAG card in 1994 for a stint in 90210 and has filled many production roles in movie and television. Nick created a niche business he has owned for the past 20 years as a broker negotiating deals for major productions shooting on location in LA and throughout the United States. In addition Nick has grown as an entrepreneur in the South Bay and is also passionate about the aging population, having created products and services to enhance quality of life for aging population. In 2006 he co-founded Adia InHome Care and recently started Assisted Preferred, a local information site providing customer support for placement services and quality senior care referrals. Nick was recipient of the Citizen of the Year award from MB Chamber Women in Business 2011 and Daily Breeze finalist for Most Philanthropic 2012.
MALCOLM GILL
Regional Sales Director, Hitachi Consulting
A native of Brooklyn, Malcolm was introduced to community service at an early age by his parents. Their time spent volunteering at his school, church, and local events demonstrated a commitment to empathy and community. Inspired at a winter camp led by the Episcopal Diocese of Los Angeles, Malcolm developed a deep passion for reaching out to others through volunteer work. This drive stayed with him as he attended the Air Force Academy and California Polytechnic University at Pomona, as he served in a variety of positions providing outreach the community. Malcolm is a sales management professional focusing on business-to-business technology sales with expertise in leveraging social media and proven solutions to build business and personal value for his clients. As a member of Walk With Sally's Board of Directors, Malcolm has found an opportunity to focus his efforts on helping children, their families and the community, one friendship at a time. Malcolm hopes to provide a unique perspective, specifically in areas of technology, to assist Walk With Sally with helping children and their families reach their full potential.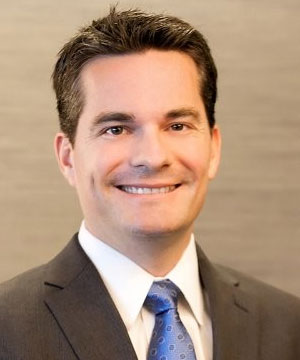 RYAN HALL
Founder + Principal, Magma Equities
Ryan Hall is the Founder and Principal of Magma Equities where he also chairs the firm's Investment Committee. He brings his experience and industry knowledge from his 16-year career in the multifamily industry. He has represented principals in the acquisition and disposition of more the $950 million in assets across the United States. He holds a bachelor's degree from the University of Arizona and an active real estate license in California. Ryan grew up in the San Gabriel Valley and went to Arcadia High School. He currently lives in Manhattan Beach with his wife Kate, twin 18 month boys and newborn 3rd son.
MICHAEL HARRINGTON
Founder + Creative Director, Video Director & Still Photographer, Quiet Digital Studio
Michael is a video director and digital media producer for Quiet Digital Studio. Following a short career as an equities analyst in Hong Kong, Michael followed a path of creativity spending two years in New York City attending acting school. This led to his current career in video production, directing and producing over 200 videos for clients like Nissan, Toyota, Monster Energy, Salesforce, HP, Microsoft, and of course Walk With Sally. Michael has been a part of Walk With Sally since its inception. Michael considers it an honor to have been a small part in taking this great "idea" and seeing it blossom into friendships, programs and support for kids and families. As someone who has directly seen the impact that cancer puts on children, Michael is proud of the work Walk With Sally's mentors, staff and volunteers do in helping kids and families grow and thrive in adversity.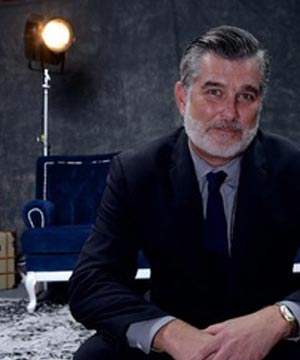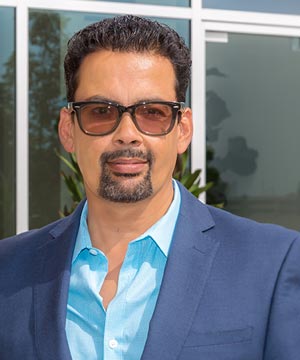 RUSSELL HOSSAIN
Senior Vice President Business Development, Cross Country Mortgage
After moving to Southern California from Chicago in 2009, Russell fell in love with the South Bay community. He has over 23 years' experience in the mortgage industry and is currently SVP Business Development Officer for Cross Country Mortgage where his focus is on Sales and Secondary Marketing. Previously he served as an EVP for Bank of Manhattan in California where he launched the mortgage banking platform for the bank. He met Walk With Sally Founder Nick Arquette in 2010 while working at Bank of Manhattan. Once he learned about Walk With Sally he immediately wanted to get involved and helped Bank of Manhattan become one of the main corporate sponsors for Walk With Sally's annual White Light White Night event. Although there are many worthy charities, Russell feels that Walk With Sally is unique because of its heartwarming mission to help kids who have or have had an immediate family member diagnosed with cancer. He looks forward to working with Walk With Sally and growing the organization nationally.
GRACE LEUNG
Chief Operating Officer, UPI Marketing
A Native New Yorker, Grace has always loved sun, warm weather & the BEACH! So when California came calling 13 years ago, she answered "YES!!!" And, the South Bay became her "home." Grace loves sports so much she worked for the National Football League for several years ~ developing her strategic planning, marketing and events skills. Taking her Big League experience local, Grace is currently the Chief Operating Officer for Hermosa Beach-based UPI Marketing Inc., a retail sports licensing company specializing in official NFL, NHL, MLB, NBA and MSL products. Having been involved with Walk With Sally for over 10 years, being a part of this community provides Grace with enormous pride. Walk With Sally is not like other organizations that just write checks and then they are done. It's people connecting with people and actually caring. It brings families with a shared story together so they do not feel alone. For Grace, the S in WWS stands for Sam, her dad. She knows firsthand how incredibly difficult it is watching a parent suffer from cancer and because of that she wants to make sure Walk With Sally is accessible to every child stricken by this deadly disease.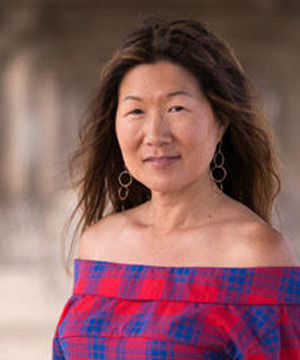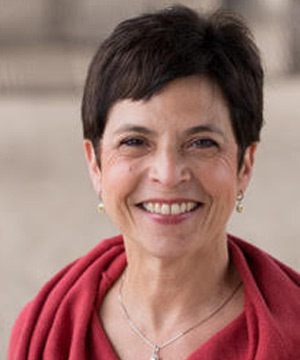 SUZANNE SHARER
Vice President of Sales and Operations, Contemporary Holding Corporation
A native of Tenafly, New Jersey, Suzanne has been a resident of Manhattan Beach for 18 years and an entrepreneur alongside her husband and business partner, Bob McDaniel of South Bay Automation.    Suzanne was a six-year board member of The Neptunian Woman's Club beginning in 2011 as Vice President of Fundraising and most recently as Co-President for the 2016-2017 term. Under her leadership, The Neptunians won "Best of Manhattan."  After seven years as a Walk With Sally volunteer focusing on development and fundraising, Suzanne joined the Board of Walk With Sally in January of 2018.  In 2017, Suzanne and her husband were honored with the "Beacon of Light" award for their ongoing support and corporate sponsorships of White Light White Night. Through her work with Walk With Sally, Suzanne honors her mother-in-law, Barbara McDaniel, who lost her battle to pancreatic cancer in 2013, vowing to help children get through the trauma of cancer.
SHARON STRAUSS
Business Development Executive, North Highland
Sharon grew up in Baltimore, MD and went to college in Tucson, AZ at the University of Arizona. She moved to Los Angeles after college and has made the South Bay home. Sharon started out her career as a recruiter and loved the match making process – so the pairing process of mentors and mentees is of particular interest to her. She's now a Business Development Executive focusing on Consulting Services for companies in the Los Angeles area. Sharon has been involved in philanthropy since college, and became active in Walk With Sally in 2013, just after losing her mother to cancer. Sharon has been a mentor to Kiarra since November 2013. She looks forward to seeing Walk With Sally expand to many more cities so the organization can help kids across the country.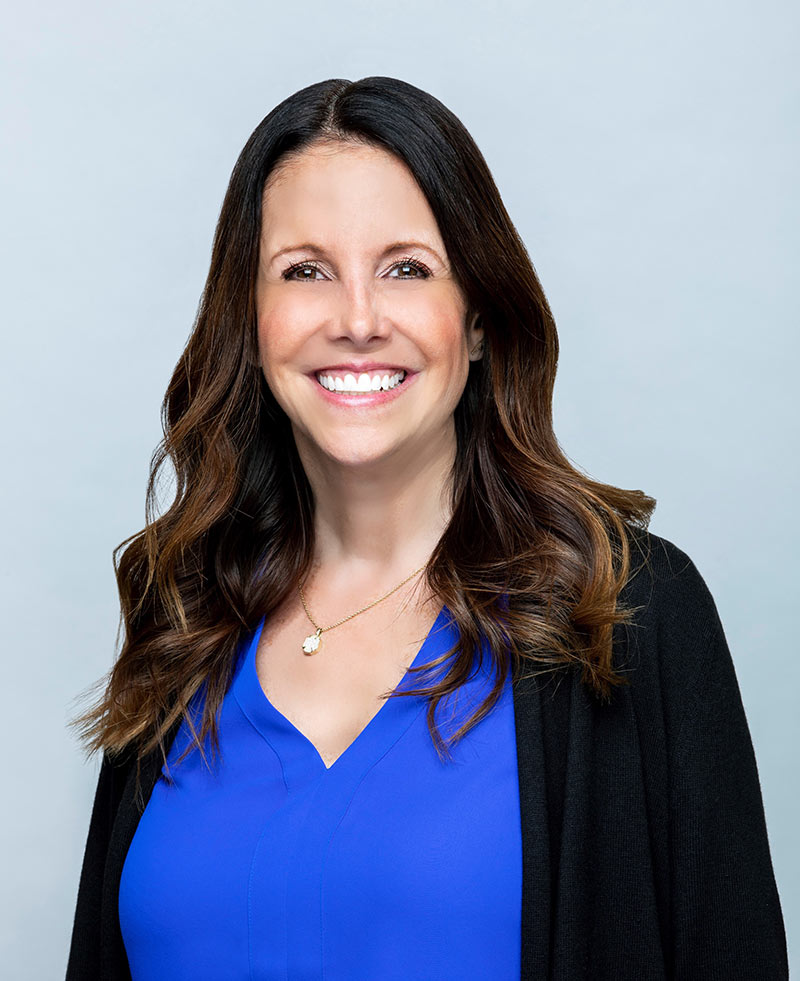 Honorary Advisory Board Members
Ryan Choura
Choura Events
Founder
Maureen McBride
Tabula Rasa Essentials
President/Owner
Gaye Vancans
Community Relations
Terranea Resort & Spa
Michael & Andrea Zislis
Zislis Group
Entrepreneur-Restaurateur-Hotelier
Richard Lundquist
Continental Development Corp.
President
Jeff Wilson
Chevron
Sr. Representative – Policy,
Government & Public Affairs/ WWS Mentor
Danielle Aiello
Boingo Wireless/ WWS Mentor
Director of Customer Experienc
Christina Aigner
Coldwell Banker
Realtor
Tony Barberi
Barberi Group
Owner and Principal
Holly Barberi
Barberi Group
In House Attorney
Kevin Bidenkap
Tortuga Wealth Management
Principal
Jill Brunkhardt
Chevron
Public Affairs
Betsy Caffrey
CSC Serviceworks
Director of Strategic Accounts
The Cegelski Family
The Cegelski Family Foundation
Philanthropists
Greg Colgan
Formerly of Computer and Science Corp
WWS Mentor
Client Relationship Director
Michelle Croasdale
The Tribe Companies, LLC
CRO
Sharon Day
Raimondo Pettit Group
CPA
Kathy Doel 
FBC Realty
Executive Broker Assistant
Jason Dolby
Owner
Dolby Style Fitness
Warren Dow
M3 Media
President & CEO
South Bay Digs
Publisher
Benjamin Downs
Acell, Inc.
Territory Sales Manager
Steve Delk
OB's Pub & Grill
Owner
Michael Foster
3PL Central
Sales Representative
Alan Gittelson
Debbie Goldberg
Fresh Brothers Pizza
Co-Founder

Bibi Goldstein
Buying Time, Virtual Solutions for your Business
Founder
Mark Goldstein
Center for Mathematics & Teaching/ WWS Mentor
VP of Curriculum
Dr. Jay Granzow
Manhattan Beach Plastic Surgery
Owner & Founder
Mark Haushalter
Okabe & Haushalter
Attorney & Principal
Christi Helmstetter
Treasurer
Helmstetter Family Foundation
Erik Helmstetter
Oder Investment Management
Partner & Financial Advisor
Tara Klein
Vista Sotheby's International Realty
Tara Klein Real Estate
Sherry Kramer
Continental Development
Community Affairs Director
Mickey Marraffino
MickeyM Marketing
Owner/Consultant
Claudia Marroquin
CTM Service
VP Commercial Realtor
Mary Beth McDade
KTLA
Newscaster/ Journalist
Robert McDaniel
Contemporary Holding Corporation
South Bay Automation
Jim McErlean
Business Development
NSM Insurance
Cyndi McMaster
Spoon Guru
VP of US Business
Wimberly Meyer
Summerjax, Inc.
VP, Executive Producer
Kendra Millard
Richard Montgomery
City Councilmember
City of Manhattan Beach
Bryan Moskowitz
Orgill, Inc./ WWS Mentor
Director of Sales
Keri Murphy
Inspired TV
CEO
Dr. Vimal Murthy
Torrance Memorial Medical Center
Medical Director, Burn Center
Robyn Orloff
Elicit Executive Search
VP of Recruiting Services
Diana Parks
Dorsey & Whitney LLP
Partner, Chair Infrastructure & P3 Practice Group
Julia Parton
Malaga Bank
Asst. VP, Branch Manager
Tina Patel
Tina Patel Consulting
Owner & Principal
Richard Pimentel
CalPrivate Bank
CFO
Jesse Raynes
Jimmy John's – Manhattan Beach
Owner
Nicole Raynes
Hulu/ WWS Mentor
VP of Integrated Marketing
Christos Richards
Spencer Stuart
Consultant, BioPharma Practice
Dana Richards
Malibu Dana
Founder
Ellen Robbins
Akerman LLP
Partner
Kim Ryan, PMP, CSM
Kinecta
Director, Strategic Project office
Manny Serrano
Mission Valley Bank
Vice President
Paul Servo
JMJ Financial
Director
Cyrus Shargh
Wells Fargo Private Mortgage Banking
Private Equity Branch Sales Manager – El Segundo
Angela Park Sheldon
Tortuga Wealth Management
Principal
Sam Sheth
VerityPoint
Co-Founder & Sr. Managing Director
Wil Silva
Dealer Teamwork LLC
OEM & Large Dealer Group Manager
Rick Sowers
CalPrivate Bank
President
Grace St. Clair
Grace St. Clair Esq.
Attorney, Founder & Principal
Kelly Stroman
Manhattan Beach Chamber of Commerce
CEO
Scott Sutherland
Telegraph Hill Advisors
Managing Director
Robert Sydow
Grandview Capital Management, LLC
President and Chief Investment Officer
Marcell Tejada
Ishop Solutions
Owner
Lolita Wang
Wells Fargo
SVP: Head of Product – Merchant Services
Melissa Varon Weinberg
Morgan's Jewelers
Director of Marketing
Matthew Weinberg
Go Line Transportation
Owner