White Light White Night Live Auction Items Comin' Right at 'cha!

European River Cruise
Jet off to Europe for an 8-day tour on a Uniworld River Cruise of your choice through Europe. A luxurious river cruise and journey is the ideal way to see some of the world's most captivating destinations. As the world's only authentic boutique cruise line, Uniworld delivers on their commitment to excellence around the globe. Uniworld's all-inclusive European voyages provide guests with unsurpassed convenience as they venture through the Old World in style. See the holiday markets from Vienna to Nuremburg, taste Bordeaux from vineyards dating back to Roman times, in the original chateaus of France or tip toe through the tulips of Holland and Amsterdam. With everything included in the fare- airport transfers, all meals onboard with unlimited beverages, hosted excursions with personalization options, all gratuities onboard and onshore, and internet and Wi-Fi access- guests can rest assured that their experience along Europe's waterways will be everything it should be and more.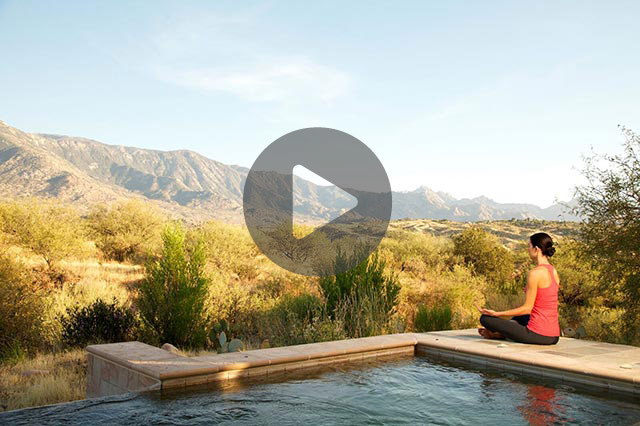 Unplug at Miraval
Enjoy a 4-Night Double Occupancy Stay at the Miraval Resort and Spa. This includes a round trip transportation to and from the Tucson International, luxurious, casita-style accommodations, all healthful and flavorful meals, snacks, smoothies, and non-alcoholic beverages, full access to Miraval's extensive resort amenities including use of the Life in Balance Spa; Body fitness center; tennis courts and swimming pool oasis. Also, unlimited participation in a vast array of self-discovery and growth activities, including fitness and yoga classes; lectures by Miraval Specialists; and more. Plus each guest receives a $150 resort credit per night of stay to apply as they choose toward selected spa services and selected activities.
All of the above is, of course, based on availability and black-out periods.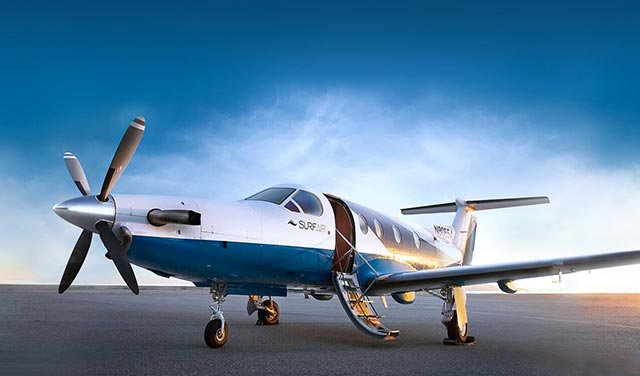 Escape to Wine Country
Travel to Sonoma in style on SurfAir's specially chartered flights. Arrive just 15 minutes before your flight and take off in the comfort of a custom designed executive aircraft. Then travel to Calluna Vineyards where you and 3 of your companions will stay in the owner's 2 bedroom guesthouse nestled in the vineyards for the quintessential Sonoma Wine country escape amongst the vines.
Built primarily for the partners, this cottage provides a tranquil getaway. Overlook the vines while sipping on coffee in the morning and incredible boutique wines in the evening.
Lastly, the 4 of you will enjoy a private tour through Calluna's 17 acre vineyard by David Jeffrey, the Founder and Winemaker, followed by an elegant private tasting at David Jeffrey's hilltop home with beautiful views and only 100 yards away from your cottage.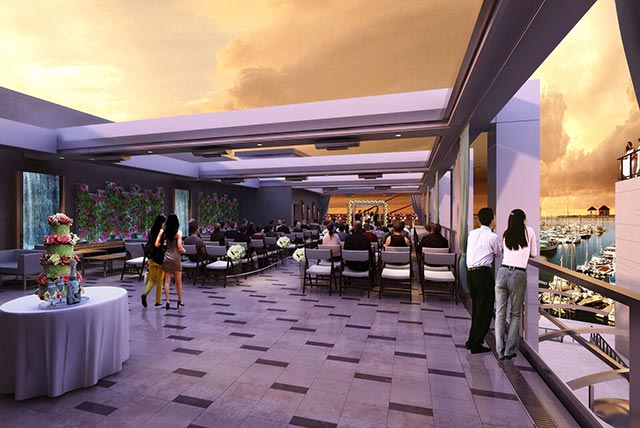 Celebrate In The Shade
The ultimate event, wedding, launch party, family reunion, birthday bash, anniversary party, bar mitzvah or anything worth celebrating is worth celebrating at Shade. With a range of unique spaces and one of the most creative food and beverage teams around, there is nothing they can't do. Small or large, dressed up or down, night or day, throw it at Shade. Host your next special occasion at Shade Redondo Beach complete with a ceremony and reception space for up to 75 guests. Includes tray passed hors d'oeuvres during cocktail hour, entrée catering stations for dinner, champagne toast, cake cutting service coffee and soft beverages. It's everything you could dream of!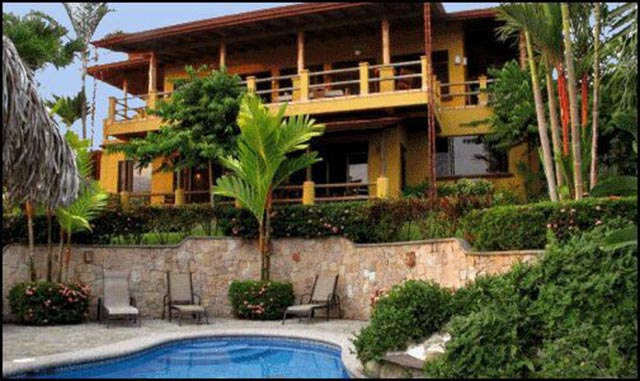 Costa Rican Paradise
Casi el Cielo offers the best of many worlds combining a private villa rental with full-time staff. You will receive a one week stay for up to 8 people in an exclusive villa at Casi el Cielo, Dominical, Costa Rica with the lush tropical jungle right outside your door. Be spoiled with coffee and breakfast service each morning and a personal chef each evening. Dinners to be served on the terrace overlooking the Pacific ocean. Also included in the price of the villa is daily maid service and laundry service. With this all-inclusive attention, you can spend your days exploring the captivating treasures of Costa Rica.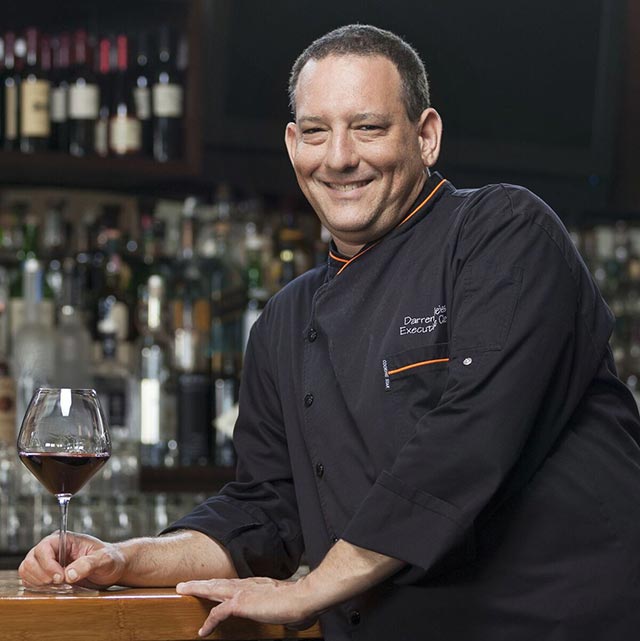 Private Chef's Experience With A Sommelier
On a night of your choosing, invite 11 of your closest friends to have a Chef's dinner in your home, prepared by esteemed Chef Darren Weiss.  A five course dinner will be paired with incredible wines specially selected by professional sommelier, Nadia Pavlevska , from Darren's special wine cellar.   This is a once in a lifetime experience to spend an evening with a renowned chef & sommelier. Graciously donated by Chef Darren and NP Wine consulting.
Darren Weiss is the executive chef and owner of Darren's Restaurant in Manhattan Beach, where he showcases unique, Californian fare with Mediterranean and Asian influences. Weiss's career and passion for cooking have never been deterred by what some might consider a huge obstacle: he has been deaf since birth. In 2015, Darren's restaurant was voted #1 Californian cuisine in Los Angeles by Zagat.
Nadia Pavlevska is the Wine Director and In-house Sommelier of Darren's Restaurant. She is a Certified Sommelier (CS) with the Court of Master Sommeliers, as well as French Wine Scholar (FWS), Italian Wine Specialist (IWS) and a Certified Specialist of Wine (CSW). Nadia is also a professional wine judge, as well as a wine educator and consultant.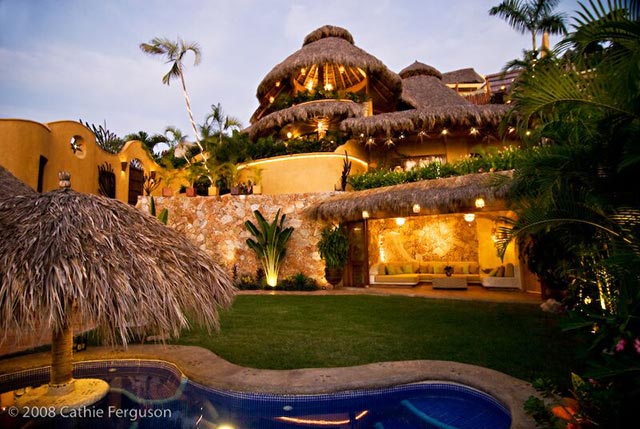 Sensational Sayulita
Enjoy 5 nights in this 5 bedroom villa overlooking the ocean, jungle and village and showcasing a view of the ocean from every room. This is an exquisite luxury villa located on the North end of Sayulita, Mexico. This unique house is a fusion of traditional Mexico and open-air beach living. The warm yellow walls and Saltillo tile floors invite you to sink in and relax with the ocean breeze and sounds of the crashing waves. You will be a 5 minute walk to the plaza and will enjoy two pools, 1 pool table, 2 kitchens and a 15ft. bar. All that is missing is you…. and your shades.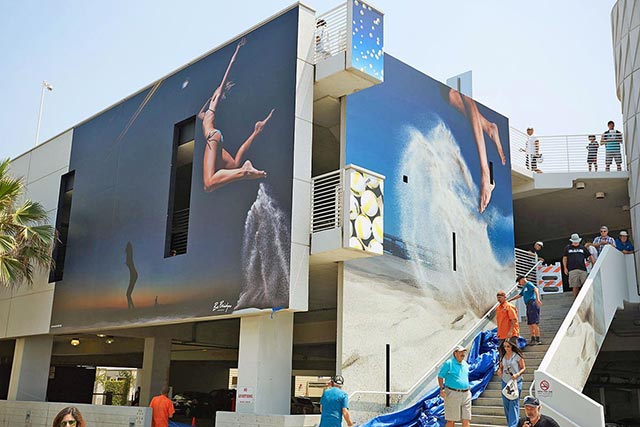 Bo Bridges
Be a part of history by owning this #5 reproduction of Bo Bridges latest project, a mural on the side of the 13th Street parking structure in Hermosa Beach. This 30″ x 40″ rendition of "Under Attack" was just unveiled last month by the Hermosa Beach Mural Project and they have graciously allowed us to have this exquisite piece just for you. Bo will sign this reproduction tonight! Then meet Bo Bridges in person when you and 3 of your friends head to Vail, Colorado to attend his newest gallery opening. You will be provided a stay for you and your guests at 4 or 5 star hotel. Take in the sights of Vail in the Winter! We will be donating 10% of this total package back to Hermosa Beach Mural Project.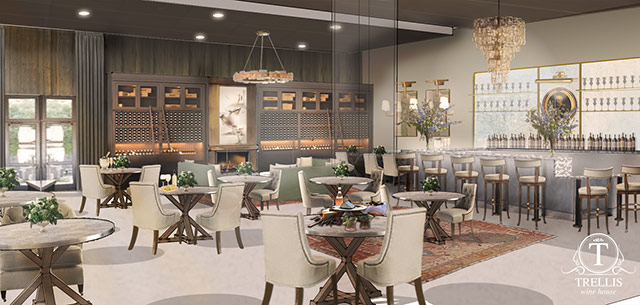 Wanted: Wine Lovers
One year Membership to Trellis Wine House, South Bay's most prestigious private wine enthusiasts club. A first of its kind, the luxuriously appointed House draws inspiration from the cool blue and green hues of the Southern California coastline and prominent missions in California wine country. Members have exclusive access to space to eat, drink and meet including a hosted tasting lounge, wine tastings, talks, wine & food pairings, on-staff sommelier, private event spaces and wine-centric services. Not only will you be "IN" you'll also get a private tasting for 8 in the Library Room including food.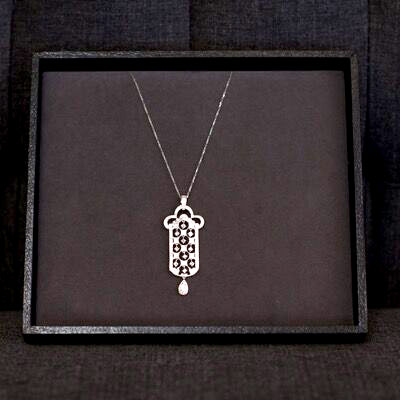 Jewel of the Sea
Stun the crowd in this beautiful antique inspired one of a kind French designed pendant. 18k gold, 2.15 ct diamonds worth $11,800 graciously donated by Pasha Jewelry.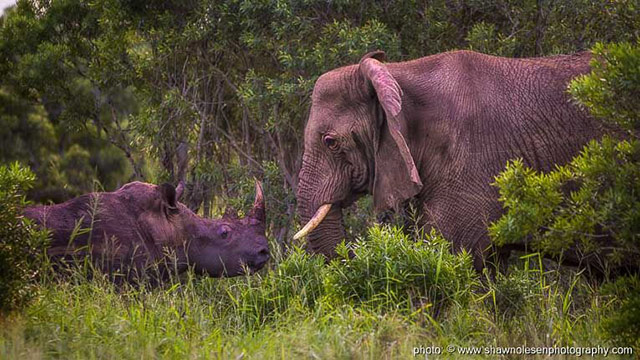 Safari in South Africa
Your destination for six unforgettable days and six nights for two people is a private game preserve where animals roam freely in Southern Maputaland, one of the largest and most diverse conservation areas in South Africa. Stay at your choice of three 4-star locations – the stone and thatch Zulu Nyala Game Lodge, the elegant colonial Zulu Nyala Heritage Hotel or Hemingway style tents, all of them offering the finest in comfort and hospitality and where "I Dreamed of Africa" was filmed. Cool lounges, wide verandas, sparkling swimming pools and a tennis court make being "in camp" a relaxing, pleasurable experience. Your "Soft Adventure" trip includes two daily game drives in an open Land Rover. Includes three meals per day prepared by the finest international chefs! You have Up to two years to use the trip!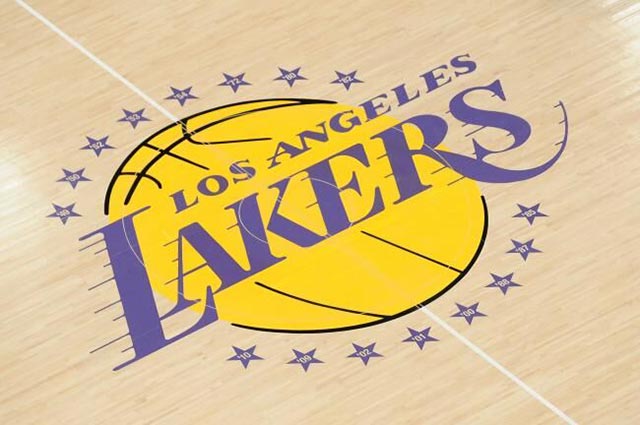 Let's Go Lakers!
Cheer on your Los Angeles Lakers with 18 tickets in the AEG Owner's box at Staples Center. Watch the Lakers play for their new coach Luke Walton and see what this new team will bring to the court. Ride to the game in style with all your guests in a VIP Limo Bus and treat everyone to your own cocktail party at Rock N' Fish at LA Live. Let's Go Lakers!