Temporary Family Support
Walk With Sally tries to enhance our mentoring support by offering funds through our Temporary Family Support Program. The goal of this program is to reduce financial stresses so that WWS can help families in their journey towards hope and healing. To achieve this, we provide mentees and their families with financial assistance through a variety of different avenues.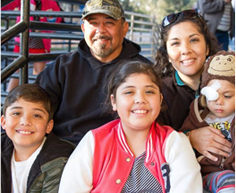 Emergency Family Assistance
Walk With Sally hopes to alleviate this stress by providing the family with financial relief. This relief can be applied to the following areas: Rent, Utilities, Groceries. Medical related expenses (including supplies, medication, visits, etc.) and Funeral costs.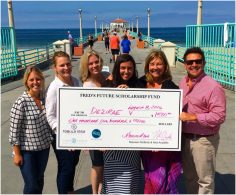 Fred's Future – Young Leaders Scholarship
WWS hopes to instill a sense of leadership and community engagement. Through our Young Leaders Scholarship, we aim to provide these young adults with the opportunity to thrive in their community by giving them a one-time $1,500 scholarship to assist them in continuing their education.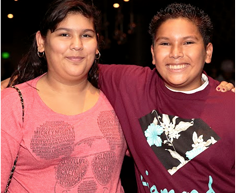 Bonus Activities
Each year Walk With Sally hosts up to six bonus activities to expose our Friendships to new experiences. By partnering with local foundations we have sent our mentees and mentors to Dodger baseball games, Galaxy soccer games, The Nutcracker performances and Los Angeles Clippers basketball games among other activities.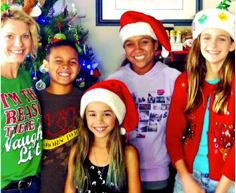 Hope For The Holidays
For families in our mentoring program, the holidays can often be a difficult time. WWS offers these families hope by finding individuals/companies /organizations willing to provide a few items that can make the holiday season a little bit brighter!
LEARN MORE
Learn even more about WWS. Email us at info@walkwithsally.org to get started today!